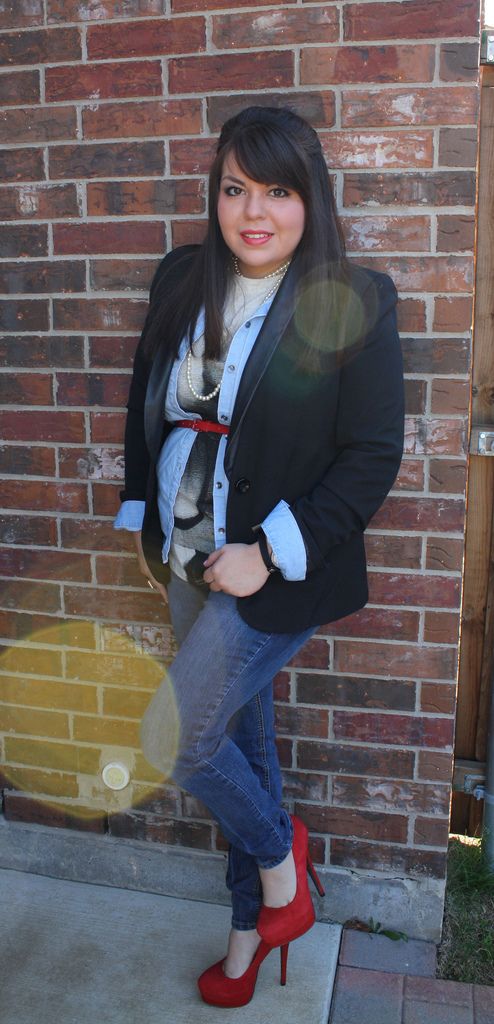 Such an original title, no? lol It's the first thing I could think of when putting this outfit together. This has to be my favorite outfit as of lately! I think it has to do with me actually taking the time to put it together. Most of my outfits are NOT planned and I kind of throw on anything I feel like wearing on that particular day. I really wanted to layer on some items without looking so bulky. I added this pearl necklace that used to belong to my grandma Delia to make the look chic. And of course, I had to add some punches of red  for a classic look. 
T-shirt: Forever 21 Hello Kitty Edition (
here
)
Chambray Button-Up: Target (
similar
)
Jeans: Nordstrom
Belt: Forever 21
Necklace: My Grandma Delia
Thanks for reading!! Have an amazing day! 
xoxo
Melanie