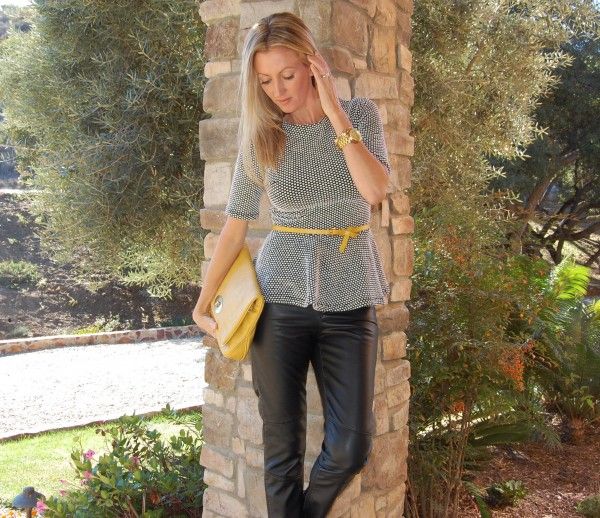 i'm wearing: h&m polka dot peplum (my first threadflip purchase), h&m faux leather pants (last year but these are similar), target belt, handbag heaven clutch, michael kors watch, various bracelets and bgbgeneration pumps (not shown but available here).
i totally remember the first time i saw this top. it is the top that started my love affair with the peplum trend. i first came across it on pinterest (you can follow me here), and of course it was sold out everywhere. so when i saw this one on threadflip months later, i just couldn't pass it up. another trend i can't get enough of is faux leather. if you would have told me a few years ago that i would be wearing leather pants (real or faux), i never would have believed you.
so kristen from bon bon rose girls and i thought it would be fun to have a little style challenge to show how we wear our faux leather skinnies. i had the pleasure of meeting her when we both attended the cabi spring 2012 fashion show. she was the cutest little pregnant lady i've ever seen and now she is one hot momma of two rocking her faux leather leggings! be sure and visit her blog to get all of her ootd deets!