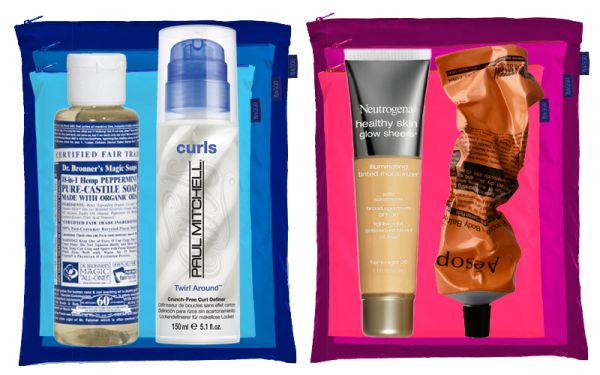 About a month ago I changed my gym routine so that I am working out in the mornings before work and showering at the gym. Now that every minute really counts, I've pared down my already simple beauty routine to just the essentials that I know I can rely on. My biggest concern was losing sleep, but Dr. Bronner's peppermint scent and Aesop's Rind Body Balm are both great eye-openers in the morning. My second biggest concern was my hair. I don't blow it dry, so I needed a product that would style quickly and last all day. After getting to try all of Paul Mitchell's new Curls line, I found my solution. The Twirl Around cream gel gives my hair a little extra body and I swear it air dries faster than before, leaving just enough time to grab a necessary cup of green tea on the way to the subway.

Dr. Bronner soap, Paul Mitchell Twirl Around Crunch-Free Curl Definer, Neutrogena Healthy Skin Glow Sheers, Aesop Rind Concentrate Body Balm, Baggu bags

*This post was sponsored by Paul Mitchell, but I also use Twirl Around every day. I'm just glad the bottle is generously sized!