Hi guys, it was so cold out this morning :( I need to move some where that's hot year round.


The only thing I love about the four seasons is being able to rock multiple styles of clothing. I'm not a fan of sweaters, layers, and coats but since I live in New England, I obviously have to own all three.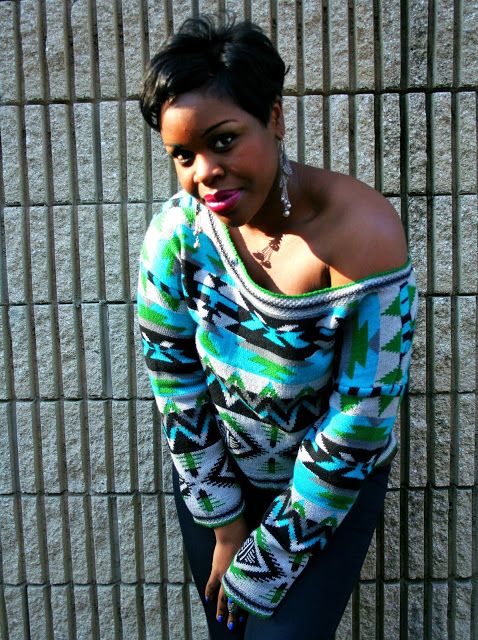 I found this Aztec patterned sweater on sale at Target and loved the color combination. I don't own plain colored sweaters, they have to be patterned or colorful in some way, it makes them more interesting.
I'm allergic to most sweaters, I can't deal with the combination or blended materials that they use and I don't like layers and layers of clothing. It must be the island girl in me ;-)
Thanks for visiting & hope to see you again soon!
My rock star photographer of the day...drum roll....MICHELLE! ...LOL, I so adore her ;-))







TTFN