Layering and getting it right is harder than it seems. Do it wrong and you look like the Michelin Man. Do it right and you have the perfect combination of clothing to get that cool girl "oh I just threw this on" look.


The aftermath of Sandy, is that it has gone from rainy to cold. This means that the life of a trench coat just got shorter as we transition to winter coats. But I had seen all those outfits with fur sleeves, and fur insets and thought I could layer my faux fur vest over my trench to give it more life.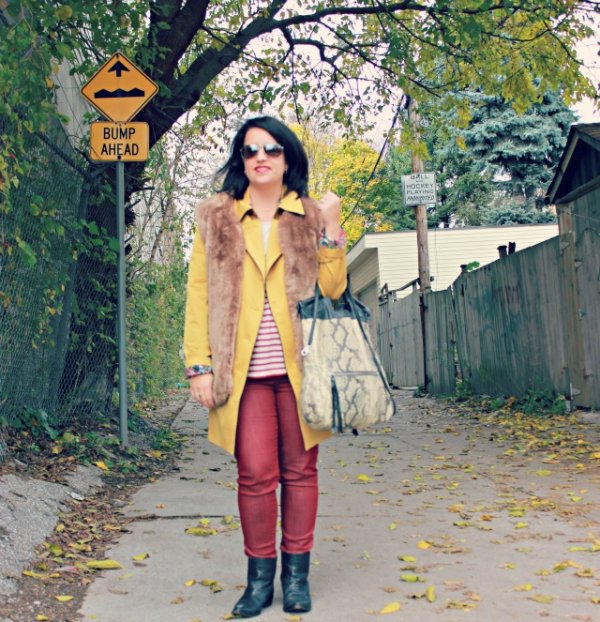 What do you think? Would you layer your faux fur over a more structured jacket?

Leave comments, see more pictures and get outfit details HERE.