I used to work at the Lyric Opera in Chicago, as an usher? And I ended up falling in love opera. Actually, what I realized is that Saturday mornings watching Looney Tunes had programmed me to recognize and love classical music. I realized what had happened when I saw Bizet's Carmen and recognized them as songs from a Bugs Bunny episode.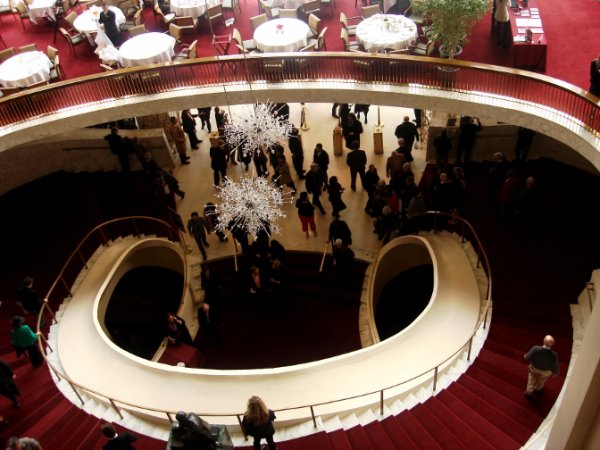 I always wanted to see an opera at Lincoln Center, so I decided to go to a matinee of The Tempest. I bought tickets in the Family Circle section ($40). A matinee is less formal than an evening performance, so you don't have to dress up as much- but remember that you will be seen.
It was absolutely wonderful. I went back last month to see The Barber of Seville. It was a truncated version for the holidays (an audience full of children, which was noisy but nice).
The wonderful thing about opera is that it's not just a concert. It's a play, set to music. You can learn a lot just watching the sets evolve throughout the performance. If you love fashion, you should try to go to the opera at least once. You can see the opera schedule for the year and buy tickets
www.metopera family.org