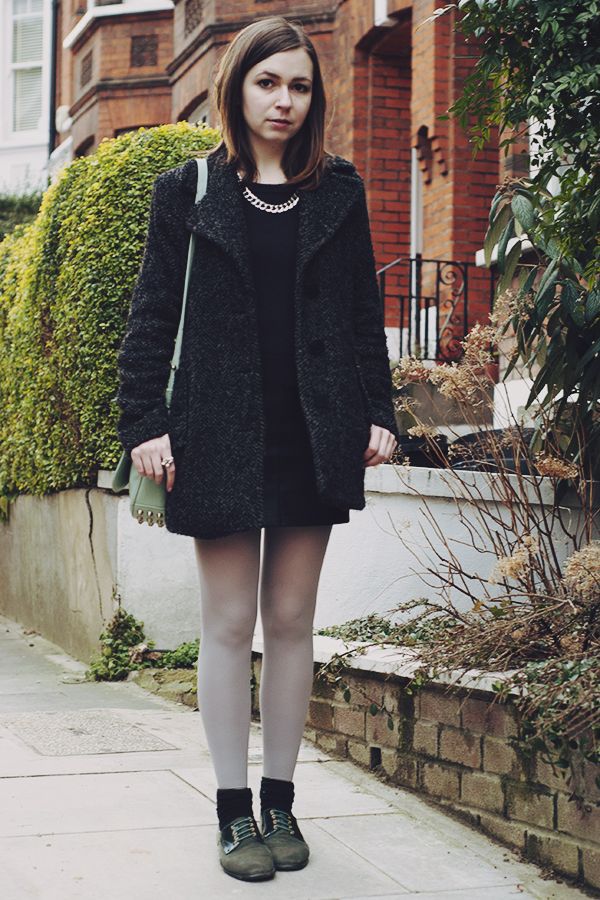 Coat - Calvin Klein, necklace - thrifted, sweater - H&M, purse - Lulu's, skirt - Zara, tights - Hue, shoes - Marais USA

I spent Saturday afternoon wandering through my old haunts in Islington (Indian Veg Buffet! All you can eat for £5!) and visited my former flat. I sat in the park behind the building for about twenty minutes while eating sweets I had purchased at the adjacent Co-Op store... some things never change, and that no time seemed to had passed was entirely surreal.




After my brief excursion into East London, I returned to Hampstead where we perused a few charity shops, walked through the quaint streets oohing-and-ahhing at the magnificent homes with their adorable gardens, wandered through the high street in pursuit of dinner, and stumbled upon the cutest pastries and sweets in shop windows.




To some extent, being in London reminded me of the loneliness I frequently felt while living there a year and a half ago - time flies, right? Eating at my favorite buffet alone, hurrying to Somerset House to catch a show or two. Sitting behind my flat, remembering writing there while elderly women walked by with bags from Sainsbury's in hand.

But it was also quite different; instead of feeling jaded as I had towards the end of the term, I felt giddy to be exploring the city again. London is mammoth and I feel like regardless of how much time I ever spend there I will never truly know it fully, but instead of letting that deter me, it was actually quite exciting this time around. I was pleasantly surprised to find the restaurant where my family and I had celebrated Thanksgiving (Spice Market) while strolling through Soho at night. I felt happy and proud to be walking along the embankment without the need for maps or direction. I saw tourists, arms stretched out and cameras in hand, experiencing the city for the first time.

London didn't feel as dark and gloomy as it had when I left exactly fourteen months ago. It felt fresh and new. I loved it.

xox Catherine