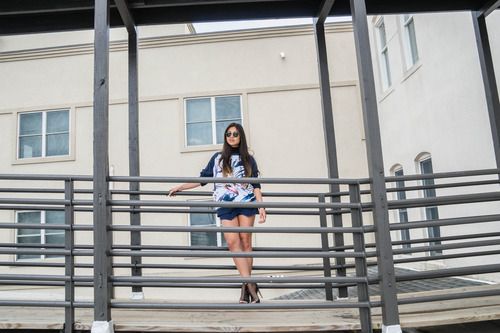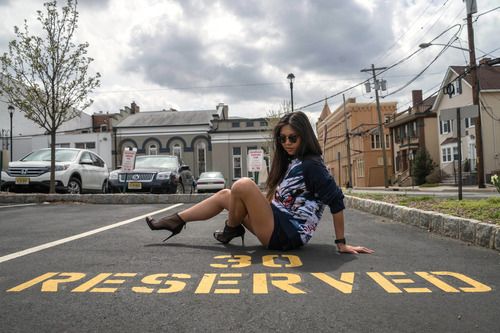 Sweater - Staple Pigeon // Turtleneck - Zara // Skort - Nasty Gal // Booties - BCBG // Glasses - Ray Ban // Watch - Kimono
I have a secret - I love menswear almost as equally as womenswear.
My friends can vouch for me. I like the real slouch, quality, simplicity, and comfort of menswear. I also like a challenge - To femme up a piece meant to be placed on a more masculine figure. I picked up this great Staple Pigeon piece right out of Evolve Clothing Gallery. I'm digging the paint strokes and color combo. I'm still on a mean blue and black streak.
So, what menswear piece do you wish fashion houses made more of?
Personally, I want to see more joggers for women. Men have some great brands, including Publish Brand and Zanerobe. I have yet to find a great brand that carries high quality and unique joggers for women (at an affordable price, too).
Fashion isn't reserved. Personal Style is definitely never reserved. It's what you make it as long as your imagination allows it. Sometimes that means, taking a piece and reinventing it. I'm also obsessed with my new BCBG Gamma (On sale on Ideeli!). Those booties, though! You'll definitely be seeing more of those. The legs are a bow to the great weather we were experiencing before the man upstairs decided to take it back. Why do you have to tease us like this?
If you're wondering about the Skinny Teatox Giveaway, the winners will be announced on Monday, April 21, 2014 in the afternoon. Thank you for those who entered. I appreciate my Day 1 followers and my New followers. Every one of you are special to me. I've grown to 2000 followers on Instagram. It's a stepping stone that I'm very proud and it tickles me inside.
You guys are the bomb.
Photos by Faraz Nischal Photography
xNB